Activities - !Uris Safari Lodge

The Tschudi area in the Otavi Mountain land is renowned as a natural breeding area and habitat of the famous Eland antelope. Before sunset when the burning heat of the African sunshine has diminished one can take a nature drive through the bush to observe some of Africa's most majestic antelopes such as eland, kudu, duikers, steenbok and a variety of nocturnal animals.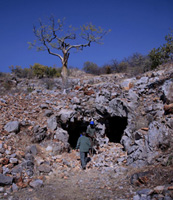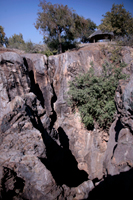 Sightseeing trips to Tsumeb and the Etosha National Park can be arranged. Geological tours are also done on request. Tsumeb Museum & Mining tours can be booked. The Tsumeb Museum, with its comprehensive historical and geological displays, is a major tourist draw card which attracts between 12,000 and 15,000 visitors annually.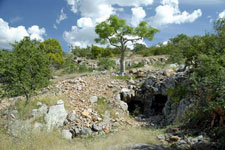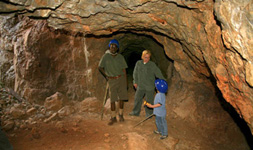 Fauna & Flora
Bird watching is a !Uris hallmark. Checklist of some of the most likely to be seen during a short visit are:
Shrikes: Crimson breasted (739), Lesser Grey (731), Red backed (733)
Doves: Cape Turtle (354), Laughing (355), Namaqua (356)
Rollers: European (446), Lilac breasted (447), Purple (449), Broad billed (450)
Hornbills: Southern Yellow billed (459), Montero's (462), Grey (457)
Starlings: Plum-coloured (761), Long tailed (763), Glossy (764), Sharp tailed (767)
Bulbuls: Redeye (567), Black-eyed (568)
Warblers: Grey backed Bleating (657a)
Others: Grey Lourie (373), Helmeted Guinea fowls (203), Bee-eaters, Lovebirds, Sunbirds

Guided walks enable you to view warthog, jackal, baboon and getting closer to wonderful examples of Namibia's exquisite trees:
Acacia Fleckii, Acacia Tortilis, Albizia Anthelmintica, Berchemia Discolor, Combretum Apiculatum, Combretum Erythrophyllum, Combretum Imberbe, Commiphora Africana, Commiphora Tenuipetiolata, Dicrostachys Cinerea, Grewia Flava, Kirkia Acuminate, Lonchocarpus Nelsii, Moringa Ovalifolia, Mundulea Sericea, Peltophorum Africanum, Sclerocarya Birrea, Spirostachys Africana, Terminalia Prunioides.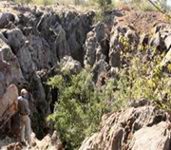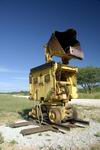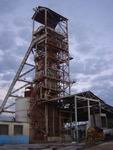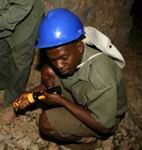 Sight-seeing activities in the vicinity
Tsumeb Museum, Tsumeb Cultural Village, Tsumeb Arts and Crafts Centre, De Wet Shaft and the Tsumeb Upper Levels, Smelter and Mine. Otjikoto Lake, Guinas Lake, Hoba Meteorite, Grootfontein Museum, African Baobab Trees (Tsintsabis area) the famous Etosha National Park.

Sporting activities in the vicinity
Tsumeb has a challenging and beautifully landscaped golf course, complete with driving range and clubhouse. A short distance from Tsumeb is a well-established shooting range operated by the German shooting club, Schützenverein. Skydiving at the Tsumeb Flying Club can be arranged by appointment.



Activities at !Uris Safari Lodge
Uris Farm historic mine tour
N$ 450.00 - minimum of 2 persons, maximum 8 - driving around on farm and visit old historic mine sites – including sundowner drink
(Karavatu or Alt Bobos or Uris)
Duration: approximately 2 - 3 hours
N$ 200.00 pp - Sundowner Walk
N$ 400.00 pp - Mine tour/Nature Drive
N$ 1000.00 pp - Etosha Day Tour
Walking Trail
N$ 50.00 per person - Unguided hiking between 1 and 3 hours